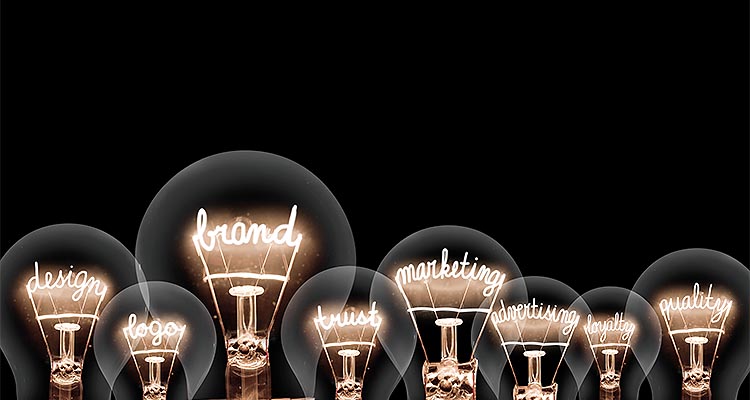 Here's why brand licensing is a growth driver for manufacturers. By Caren Chacko and Maya Kobray 
When people think about brand licensing – that's when a brand owner permits another company to create, market and sell a product or service with the brand's name and logo – they often think about the benefits from the brand's perspective. Brand licensing can help brand owners leverage a beloved brand to extend into new product categories and services, thereby gaining market share, reaching new consumers, driving core product sales, generating renewed excitement in the brand and expanding into new distribution channels.
What about the manufacturers? Why should they consider licensing a brand to manufacture and distribute products?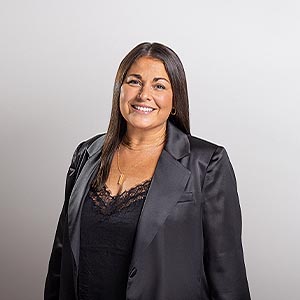 There are many benefits for manufacturers. For instance, the power of brand licensing became clear to an eyewear manufacturer when our agency facilitated a partnership with a famous sunscreen brand on a line of polarized sunglasses. Customers at the point of purchase immediately understood the brand equity, that these enhanced glasses would provide sun protection. The line of sunglasses is still going strong today.
Manufacturers are exposed to – and get involved with – licensing in several different ways. Some manufacturers have seen competitors in the same product category enter into successful brand partnerships. Others that focus on OEM and direct sourcing might be interested in diversifying their product portfolio. Some may be launching a new product and simply want to get a recognizable brand attached – one with the right brand equities – to strengthen the launch.
No matter what's sparking interest, brand licensing can help manufacturers grow their business in meaningful and expedited ways. Here's how.
To begin, working with a well-known brand that immediately resonates with the target consumer – and is backed by significant past and current marketing support – allows a manufacturer to borrow on that brand's equity. The manufacturer can now capture a much broader consumer base by tapping into the brand's loyal users and even engage in cross-promotional opportunities with the core brand.
Brand licensing can also help manufacturers get placement of their products into new retailers. Let's say a manufacturer has a strong relationship with Target but can't seem to break into Walmart. By working with a brand that's already successful at Walmart, a new door quickly opens for the manufacturer.
Increase market share
Brand licensing is a way for manufacturers to diversify product lines, enter new channels of distribution and increase market share. For example, if a manufacturer currently offers a product at an opening price point, they can begin offering new products at a higher price point due to the added value that a brand partnership brings. This can be a great way to help get products into new retailers, too. By licensing a variety of brands, a manufacturer can in fact distribute multiple lines of products, all at different price points – and even different stores – that don't directly compete with each other. In other words, if you've got a strong product at a particular retailer or at a certain price point that doesn't allow you to take the brand product into other price points, look to another brand to expand!
Let's take a look at another specific real-life example of a manufacturer that successfully embraced brand licensing. Our firm worked with a family-owned, leading manufacturer of cookware and homeware that had a robust private-label business but no experience licensing brands. An off-price retailer had approached them with an ask: produce a cookware line under a familiar brand name that would resonate with health-conscious consumers. What brand would work?
After extensive ideation and due diligence, we set the manufacturer up with a well-known lifestyle and cooking magazine brand that appeals to a broad demographic. That same brand name had the potential to be sold outside of the off-price retailer – in fact, the products were so successful that they began distribution at other retailers, including Target.
With that success, the manufacturer wanted to continue along the licensing road, this time with sights set on a brand that would appeal to Gen Z and millennials. We needed to find a brand that could tap into the same buzz and excitement that was happening on social media. We identified a brand (owned by a digital media company) that was known for its 30-second cooking videos and the manufacturer partnered with the brand to launch a full line of licensed cookware, bakeware and kitchen gadgets at Walmart. To drive sales and consumer engagement, Walmart and the digital media company collaborated on advertising and promotions . As an added bonus, the success of this line led Walmart to work with the manufacturer on production of some of their own private labels.
Brand power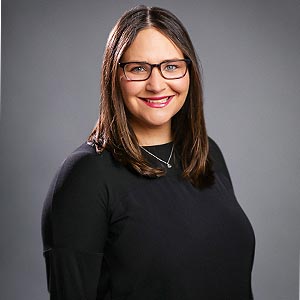 On top of that, the manufacturer secured a second brand from that same digital media company for the department store channel, aimed at a more mature home cook who prioritized healthy eating – rounding out its brand portfolio across distribution channels and demographics.
Manufacturers should also keep in mind that working with an experienced agency partner can help unlock the benefits of licensing faster and with less effort on the part of the manufacturer. The right agency partner will take a strategic approach to licensing-in the best fit brand. They will work with the manufacturer to home in on the goals and objectives, evaluate potential brands against set criteria and help the manufacturer develop a business proposal – and even assist with the negotiation of favorable deal terms once the right brand is identified. Since manufacturers generally don't have in-house licensing teams, agencies provide much-needed foundational know-how and expertise.
Harnessing the power of a brand can transform a manufacturer's business. In today's competitive retail environment, smart manufacturers can leverage licensing to diversify and differentiate, with powerful results.
Caren Chacko is Senior Vice President of Brand Management, and Maya Kobray is Associate Vice President of Brand Management at Beanstalk. Beanstalk, a global brand extension licensing agency, works closely with clients to unlock brand equity and create many of the world's most recognizable products and services. It help leading brands, celebrities, media properties, manufacturers and retailers creatively find ways to strengthen their relationship with their most important stakeholder – the consumer. Beanstalk offers a breadth of services across its practice areas, including brand representation, digital media representation (Tinderbox), manufacturer representation, cultural intelligence, creative services, legal and financial services, and royalty auditing. The company is headquartered in New York, with offices in London, Miami, Cincinnati, Mexico City and Sao Paulo, and affiliates throughout the world.