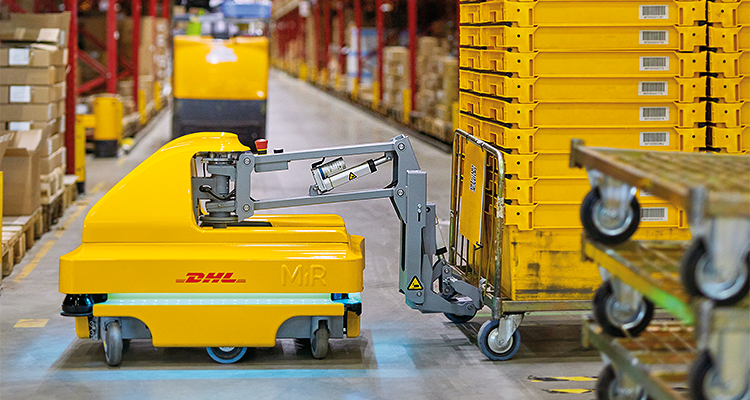 How digitization can encourage exponential growth – the DHL LLP story
Last month, we introduced our readers to DHL LLP, the Lead Logistics Partner that leverages its expertise to instigate and manage change across its clients' supply chains. In this edition, we take a closer look at the role of digitization and how it has impacted the business' supply chain strategies. Thorsten Roggenbuck, the Global Head of LLP, continues his discussion with us on DHL's best practices, and how its inner-workings have been refined to remain a leader in the logistics industry. "At a time when supply chains are becoming increasingly complex, meeting consumers' expectations for a fast, accurate service is paramount. Cutting-edge innovation can unlock huge value in supply chains, even in the most challenging and competitive environment. But it isn't just about digital tools – the ideal solutions are the ones that bring together the best aspects of technology and the best aspects of people. DHL Supply Chain, for example, now has more than three quarters of our employees working in operations with an active accelerated digitalization project. That means we can configure the best physical and digital solutions from thousands of tried-and-tested digitalization projects to drive better value, higher productivity and greater output across the supply chains of our customers."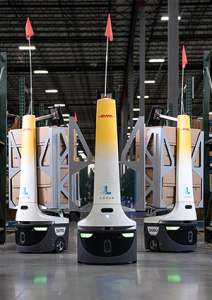 Thorsten discusses with Supply Chain World how accelerated digitalization and standardization work together to make companies more efficient. Indeed, the company has identified 12 key technologies to assist its customer operations within its supply chain, and to achieve that accelerated digitalization, it has implemented three core components of focus.
"The first is physical process optimization and execution. One of our key technologies is assisted-picking robots; they work autonomously alongside human labor to aid in the order picking process. By implementing this kind of automation, we have recorded between 130 and 180 percent efficiency savings in picking productivity; the technology makes the entire process much more efficient. Other technologies to aid the process include goods-to-person systems, which have increased picking productivity by 200 percent, and indoor robotic transport, which has had an average saving of three-and-a-half hours every eight-hour shift. Both of these areas are geared to make picking more efficient and safer, and to reduce the possibility of error," he says.
According to Thorsten, the second component is the management layer. "If you want to manage your supply chain, then you need to have the right day-to-day integration for information and management processes. We have robotics process optimization, which works by analyzing data and figuring out ways to make processes more automated or efficient. In addition, we have seen an average of around 16 hours per day saved by automating tasks such as processing consignment notes. Part of that is algorithm-based optimization, which means using algorithms to help identify potential areas of improvement. In this sense, then, that technology represents a second layer of digitalization: the day-to-day management layer."
Finally, there is the strategic layer. Beyond physical infrastructure and day-to-day management, this layer is all about strategic insights, and predicting what will happen in the future by assessing how different scenarios might affect the digital supply chain. "It's estimated that the predictive analytics market will be worth 12.41 billion dollars in 2022, up from 4.56 billion in 2017. Fortunately, we can run through solutions to any nascent problems. Let's say that there was a disruption in a certain supply chain. We can then see what might happen if we took a shipment and re-routed it to another geography or network. By running this at the strategic insights level, we can assess viability, impacts on costs, and how it might affect transit times. Working on advanced analytics and digital twin supply chains makes for a much more dynamic model of logistics. It becomes more focused on real-time, and can therefore be deployed more regularly rather than once every quarter."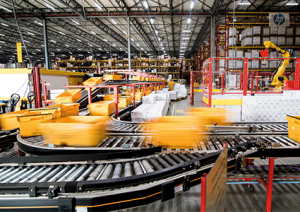 An example of this can be seen in recent work with a leading airline on its above-the-wing business. "For this company, we were able to achieve significant benefits by designing logistics solutions based on a digital twin. The supply chain in question is quite complex and truly global; there are 250 international stock sites, and over 1000 Stock Keeping Units (SKUs), so the project categories that we had to monitor were vast. However, with our digital twin solution, we could ascertain the best stock location, where to put inventory, and how much stock should be in any one place – all while considering the various needs of the business and its partners.
"It was a totally dynamic and customized solution based on budgeting and forecasting benefit, and logistics span analysis. As a result, we were able to achieve a very sizeable, double-digit million-euro saving for the customer," shares Thorsten. For him, this demonstrates how, with the right people, digital technology can ensure goods are at the right location, while also generating cost savings.
The second main theme surrounding logistics and facilities is standardization, which is not only key for efficiency, but also for top-quality implementation and execution. To that end, DHL has what it calls an Operations Management System (OMS First Choice), which is rolled out across the company's supply chain and operations. "It offers a holistic management framework, and works by cataloguing how processes are analyzed, executed, improved, and supported with technology, while also covering change management, and the mindset and behavior of people," Thorsten divulges.
With this strategy in place, he is keen to see the business continue its digitalization journey, which is already proving to be a success. "As mentioned previously, we are focusing on 12 primary technologies, and these are being utilized in about 4000 global projects as of April this year. Over time, that number will steadily grow. We would also like to move towards full supply chain orchestration. Not only optimizing transportation and warehousing for our customers, but also offering them a truly end-to-end and fully connected supply chain perspective. In doing so, customers will be able to see inventory flow throughout supply chains with real time visibility on shipment details, metrics, resilience, compliance, cost efficiency, and flexibility."
As an example, the business was recently approached to design an end-to-end supply chain flow for an automobility customer in battery logistics. "We were asked to design and manage a new go-to-market strategy in Asia where the company needs to build up a regional distribution center to serve multiple countries in that area, which is a change in strategy, because the client is moving away from the use of external distributors." The results of this were impressive, and for Thorsten, more evidence of how DHL is taking on the industry's technological revolution to remain a leader in the logistics sector.