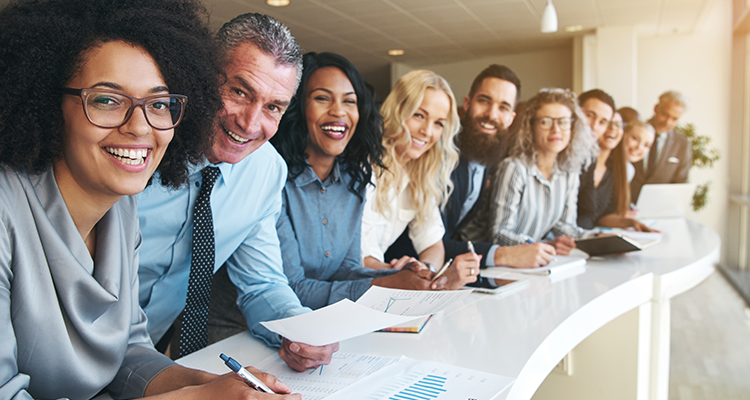 Identifying successful employees in today's work environment. By Whitney Woodward, Chief People Officer, Employbridge
Executives leading today's global workforces have their jobs cut out for them. The pace of business is faster than ever; the labor market remains tight; and workplace dynamics are shifting significantly as companies seek to incorporate new technologies.   
Of course, this is all further complicated by our current era of economic uncertainty that makes hiring and retaining workers challenging for many industries. It's critical to get the workforce right, accounting for both current and future business needs as well as ensuring alignment to what today's employees want and need.   
What does it take to build a valuable and resilient team today? For workforce leaders, the best predictor of success isn't often degrees, certifications, or technical skills – skills commonly referred to as hard skills. Traditionally, hard skills have been crucial, but they are not the top requirements for many contemporary job descriptions.   
Instead, it's the other skills, sometimes called soft, durable, transferable, or foundational skills. In a world of change, these soft skills are often the difference between hiring only technically qualified employees versus those who also have what it takes to help companies rise to the next level.  
Markers of future-ready employees  
Adaptability. In response to the volatility in today's economy, organizations have been asked to be smarter and more efficient. As they modernize and streamline their operations to drive efficiency and optimize costs, roles and responsibilities inevitably change and often grow.   
Employees who can easily and enthusiastically adapt to these changes are highly valued, both in terms of productivity and their impact on culture.   
Business curiosity. Having an innate curiosity about how things work – and how they can work better – is a massive advantage as an employee.   
Today's industry-leading companies are collaborative and innovative. Employers value employees who create these types of business environments; employees who dig deeper, examine tasks beyond face value, and seek disconfirming opinions to get to the best decision.  
Continuous improvement mentality. In today's workplace, exhibiting a growth mindset – eagerly looking for new assignments and opportunities to stand out – is a critical trait for employees at all experience levels.  
With change as the workplace constant, all employees should expect to see their roles and responsibilities shift and evolve. Some people may respond with "that's not my job," while others will see an opportunity to try new things and increase their knowledge and value. The latter group will gain the respect of their employer and find more opportunities to successfully grow their careers.   
The good news for employers is that many workers want to grow. According to the 2023 Voice of the American Workforce survey, 42.5% of respondents sought training to prepare for promotion or new jobs in their industries.  
Problem-solving skills. The most sought-after employees are those who aren't afraid of facing challenges or problems head-on. In fact, businesses need employees who are energized and inspired by finding the challenges, facing those challenges, and coming to the table with creativity and a solutions-oriented mindset.  
Additional skills for all employees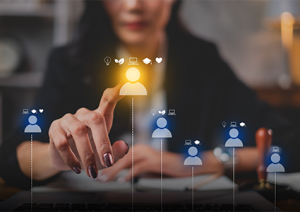 At all levels, a natural sense of accountability is important. The strongest individual contributors proactively seek out information and insights, drive projects forward with limited direction, and hold themselves accountable for their results.   
This enables managers to focus on coaching talent, securing stakeholder support for investments, and strategic planning for their function versus project managing team members.   
Additionally, an important set of characteristics for all employees is the ability to try new things, not be afraid to fail, and then fail forward quickly. Everyone inevitably makes mistakes. Those who don't let those mistakes define them and instead learn from them benefit their companies. This is especially true in our fast-paced business world where innovation and risk taking is not only celebrated but also necessary for companies' survival.  
Although there are certainly roles where having the right specialized or hard skills are critical, it is important to recognize how the nature of employment has shifted and continues to evolve. Employees with those sought after and demonstrated soft skills are highly valuable contributors to innovative, forward-thinking companies.   
Employbridge is the largest industrial staffing firm in the United States. Combining the advantages of national scale and local expertise with the speed and efficiency of its Bluecrew digital platform, the company puts more than 440,000 associates to work annually across a network of approximately 400 offices in 48 states. In 2022, Employbridge served 17,000 customers across the supply chain ecosystem in manufacturing, logistics, transportation, and energy. In addition to authoring the largest survey of U.S. hourly workers for almost twenty years, The Voice of the American Workforce, Employbridge is helping close the supply chain skills gap by providing career training to 20,000 associates through its Better WorkLife Academy and Life Skills Studio. Employbridge's family of brands include ResourceMFG, ProLogistix, ProDrivers, Select, RemX, Remedy, Westaff, Decca, Hire Dynamics, and Bluecrew. Employbridge is majority-owned by certain investment funds managed directly or indirectly by Apollo Global Management, Inc. and its subsidiaries and affiliates.