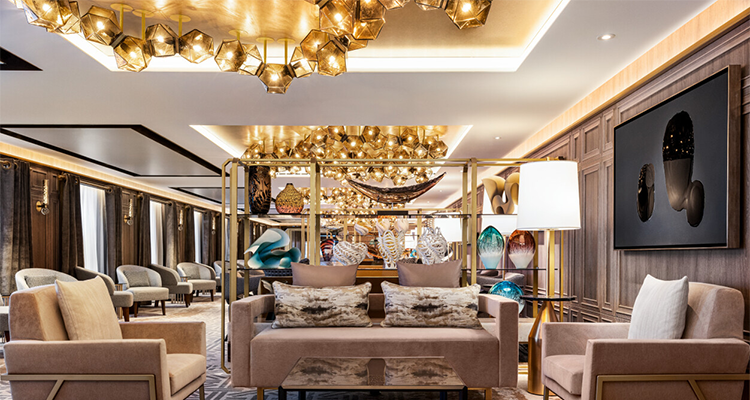 Ten questions with James Cole, Founder & CEO, Panache Cruises 
With the ambition to disrupt the cruise sector, James Cole's Panache Cruises is raising the flag for new standards of luxury and customer service. Recently launched in the US, the business continues to evolve and innovate.  
NAE asked James to share some of his business wisdom. 
Let's start with an introduction to Panache and its operations – how would you describe the company and its services to NAE readers?  
Launched during the Covid-19 pandemic in July 2020, Panache Cruises is the UK's fastest growing luxury and ultra-luxury cruise retailer. Since then, the business has seen exponential growth. At the end of 2023, the Panache Cruises team will be achieving an annual turnover of £20m+. 
The business operates across highly sophisticated digital marketing strategies, paradoxically combined with off-line high end customer service.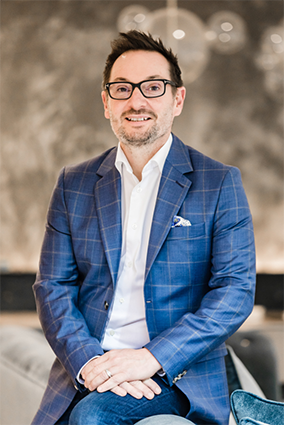 Can you sum up the ultra-luxury cruise sector and what sets it apart from standard cruises? 
Ultra-luxury cruising is usually experienced on smaller ships, less than 1000 passengers, albeit some are even smaller, with less than 100 passengers. 
Ultra-luxury cruising is a sensational experience where every detail is meticulously designed to pamper and indulge you. Impeccable service anticipates your every whim. From the opulent accommodations and gourmet dining options to the world-class entertainment and exclusive amenities, ultra-luxury cruising is a voyage of sheer indulgence and unforgettable moments. 
Moving onto your own work background – how did you get where you are today? 
I began my career in cruise more than 20 years ago and am now one the UK's best-known and respected cruise retailers. During my time in the industry, I have retailed over $5bn in cruises, and have founded and developed several of Europe's leading cruise brands. 
My love of cruising started back in the early 2000's when I spent time working in the USA, whilst working for one of the world's largest and leading travel companies, based in the UK. 
During my time in the US, I immersed myself into the world of cruising, working closely with Revelex, a leading cruise technology provider and a number of cruise retail brands in the US. On my return to the UK, I then led the creation of what became a $500m cruise distributor and the largest cruise retailer in the UK market. Since then, I have been the driving force behind many of the UK's largest cruise brands, including: Cruise118, Six Star Cruises and River Voyages. In 2010 I entered into a partnership with a leading international cruising organization, eventually selling my final shareholding to a Boston-based cruise distributor in 2018. 
After two years of pursuing other ventures, in July 2020 – and at the peak of the Covid-19 pandemic – I established Panache Cruises. It was a bold move, but I saw the long-term opportunities for the sector. 
In its first three years of trading, Panache Cruises has reached over two million luxury cruisers and built a database of over 100k contacts and growing. The business has also delivered a highly impressive performance in this time, generating over $25 million in annual sales. 
Panache Cruises has also won many awards over the past three years, most recently 'Best Agency to work for' which is particularly impressive given there are many thousands of agencies operating in the UK.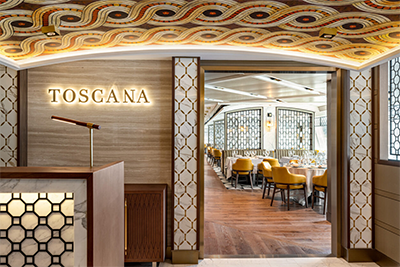 In August 2021 I was announced as the winner of the John Hays Entrepreneur of the Year Award at the Travel Industry Awards 2021 in recognition of my entrepreneurial spirit and outstanding ability to disrupt the travel sector. On presenting the award, Dame Irene Hays said: "James's entrepreneurial flair and laser-focus are outstanding. His new business idea which – against all odds – was able to launch during the height of the pandemic has already established a fantastic base for future trading." 
What made you decide to found Panache and what inspires you to continue to break boundaries in the cruise sector?  
When I was asked the key question why I launched a cruise business during this pandemic, when there are no cruise ships sailing, my response was that it's not about what's happening today, it's about what will be happening in three, five or ten years from now, and which time the cruise industry will be bigger, more innovative, and even better than it's ever been. I fundamentally believe that Covid-19 gave me a unique opportunity to bring to market a cruise company that is fit for purpose as the sector entered a new world of cruising. 
Panache Cruises is not just another cruise retailer, it's the culmination of my 25 years in the cruise industry and brings together all my learnings from other roles. The last few years has presented itself as a unique opportunity to consider the future market dynamics and develop the foundations of a business that will be robust for the future. 
What challenges have you faced while establishing and running a luxury cruise company, and how have you overcome them? 
Since launching Panache Cruises, the world has had to face a few global challenges which have in turn affected the travel and cruise industries. Firstly, the effects of the pandemic were significant. After being mothballed for many months, ships had to be brought back to life. With a finite number of shipyards across the world, this was a complex and time-consuming process. New ship builds were delayed, and this meant that older vessels had to be retained for longer.  
The war in Ukraine has also had a dramatic effect on the cruise industry. Several cruise ports (such as St Petersburg in Russia) have been completely removed from cruise itineraries. This has presented opportunities too for new itineraries in the Baltic and High Arctic regions. That's the great thing about the cruise industry though – cruise lines can simply re-locate vessels away from regions as required.  
 he trick to overcoming adversity is to focus on 'future needs' whilst building in robust elements of contingency. The cruise sector continues to grow at pace, despite the setbacks, and we look forward to forging ahead with our ten-year plan to become the world's largest retailer of luxury cruises. 
What did winning the John Hays Entrepreneur of the Year Award in 2021 mean to you? 
The Award was a very proud moment for me. I was a personal friend of John Hays and he was someone I had a great deal of respect for. He was a great entrepreneur and businessman himself and therefore it was a great honour to be the first recipient of this award.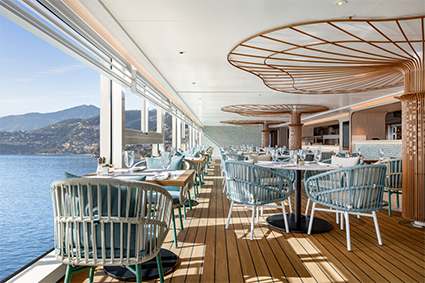 What is the best piece of business advice you've received? 
I was incredibly lucky to work closely with a truly inspirational man called John Bloodworth; who used to be CEO at MyTravel and also Thomas Cook PLC. As my chief mentor, I learnt a huge amount from John over the years.  
John was genuine, honest, and direct. Furthermore, he really cared for the people he worked with. If he gave someone his word, they could count on it. I have never met anyone with his integrity, his honesty, or his compassion. 
Those core values are that drive me forward today and they reflect everything that we do at Panache Cruises. Put simply, if we say that we're going to do something, we do it. When it comes to customer service, nothing is too much trouble. 
 What do you thinks hold back business (ie: lack of training/investment etc)? 
No two businesses face an identical set of challenges. However, I passionately believe that far too many businesses follow a 'me too' strategy.  They accept that there is a recognised way of doing things and they stick to it. The 'if it ain't broke, don't fix it' mentality stifles creativity.   
Every industry has a disruptor, someone who does things differently, and cruising is no exception. Panache Cruises has unparalleled experience and knowledge, but that doesn't mean they everything the way it's always been done – quite the opposite. If we can see a better way of doing something, then we embrace it. 
We don't just 'book cruises', we craft each cruise holiday as if it were our own trip and we leave no stone unturned in creating the ultimate cruise experience. We know that our customers want a completely personal service, so that's what we deliver.  
They know that people want unrivalled financial security, so with our ATOL approved Trust Account, we give them just that. Customer money is 100 percent safe with us. We also know that people want a powerful loyalty programme with unrivalled benefits so that's what they have designed in Founders. 
Our Cruise Connoisseurs provide a single point of contact throughout the customer journey. They simplify the process. Their focus on personal service removes the need for automated call centres. When customers call, they answer. There is no 'press one for this, two for that' automation. They just have real people answering the phone. 
Our team is our business. Our people have flair, spirit, confidence, enthusiasm, and energy but most of all, they are creative perfectionists. 
Everything we do, our 'Modus operandi' if you like is underpinned by our brand values. This is nicely summed up by Cambridge University's definition of the word panache: "A stylish, original and very confident way of doing things that makes people admire you."   
That's why we're called Panache Cruises…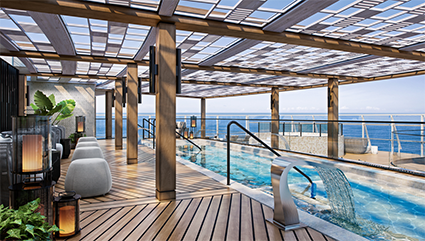 What companies do you admire and why?
As a consumer myself, I value excellent customer service above everything else. This is the principal reason why everything we do at Panache Cruises is focused on delivering the highest possible levels of service. Quite literally, nothing is too much trouble. 
There are several brands which stand out for me, and these include First Direct, John Lewis and Virgin Atlantic. All these brands have elevated their service levels, and in doing so, have differentiated themselves from their competitors.  
I also greatly admire brands that have the confidence to break the mould and do things differently. Teslar is a great example of a disruptor within the car sector. Teslar had the confidence to lead the charge for pure electric vehicles. Their approach was original, and they entered the market with great flair and confidence. 
Looking ahead, what exciting developments or new offerings can passengers expect from your luxury cruise company in the coming years? 
We have huge plans for our new Founders loyalty programme, which we have only just launched. With ambitions to become the most rewarding loyalty programme in the luxury and ultra-luxury cruise sector, our new rewards programme will offer cruisers a wide range of value-added benefits. 
It is our schedule of Founders cruises which sets our loyalty programme apart. Hosted by myself and our growing list of celebrity ambassadors, our Founders members can access some truly exclusive itineraries with a range of immersive talks and excursions that are not available anywhere else. Three Founders Cruises will take place annually and will be available to existing Panache Cruises customers at very special rates. 
Our Founders Cruises give me an opportunity to meet our customers in person and discuss what they would like to see from us going forward. They will also be able to spend time with some of our Ambassadors, who will provide fascinating insights into different aspects of our cruise portfolio. For example, people can learn from polar explorer Sue Stockdale what it is like to ski to the North Pole or trek across the Greenland icecap. 
Find out more about Panache Cruises at https://www.panachecruises.com