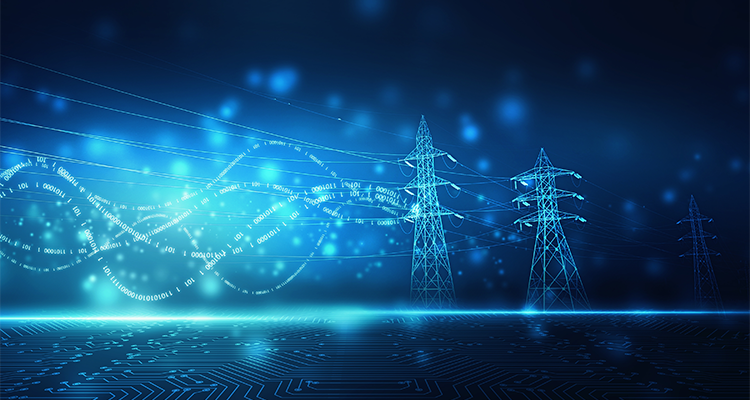 Cloud-enabled technologies will fast track energy and utilities into the business transformation era and into the customer's good books
For an industry facing significant change and a challenging landscape, digital transformation is now inevitable. It's time energy industries looked to digital technologies to navigate a complex but successful business transition. Carol Johnston, VP Industries, Energy, Utilities and Resources, IFS, explains how cloud solutions can help make it possible through rapid implementation and quick adaptability to changes in demand. 
With energy demand set to surge 30% by 2040, organizations are under pressure to ensure their existing business model transformations are on schedule to meet demand, and stay ahead of the competition.  
Recent IFS research found the majority of energy, utilities and resources (EUR) companies have fallen behind schedule when finishing their transformations—currently, only 17% of energy companies have completed their digital transformation journeys. Thankfully, organizations recognize more must be done—now, 57% of oil, gas and utility companies that have digital transformation projects are looking for a composable platform to support the entire journey. For over 60% of energy organizations in North America, it's now important to move from scheduled to predictive asset maintenance to improve asset maintenance and monitoring.  
The green initiative remains front of mind   
Sustainability is a main concern for energy organizations. As it stands, emissions from the power sector alone must fall 57% this decade and a further 89% by 2040 to stay on course for reaching net-zero. The sector is under significant pressure to make greener choices and an unrelenting focus will fall on network visibility, reporting, performance and an ambitious environmental, social and governance (ESG) criteria. Encouragingly, recent studies have shown that by 2040, 80% of electric, gas and water companies will have implemented sustainable business models by accelerating digital transformations and rearchitecting the core business.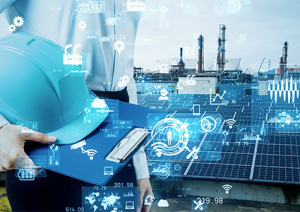 Now, the spotlight is on renewable generation, particularly solar, wind and hydrogen to form a greener energy mix. Technology can help make the renewable transition possible—but as local generation and demand for sustainable power rises, so do complexities around distributed energy resources and the need to manage a fragmented and diverse grid. 
Excellent customer service is not enough – managing TCO is essential to success 
EUR organizations have to keep the Total Cost of Ownership (TCO) to a minimum and Return on Investment at a high to remain competitive. As EUR businesses revolve around assets, projects, maintenance and service, flexibility will be key. Cloud platforms can provide versatile, native enterprise asset management (EAM), field service management (FSM), mobile workforce management (MWM) and enterprise resource planning (ERP) solutions, which will all contribute to ensuring TCO is kept to a minimum, while delivering on great moments of service. The same IFS research found over a third of energy organizations consider asset management strategies to be among the digital transformation outcomes that will have the largest impact on the company—27% want to improve asset reliability and a further 24% are keen to improve resource utilization. For energy organizations, a full and complete understanding of their asset position helps check for condition updates and expose harmful trends such as performance degradation.  
For over half of EUR companies data analytics is an important or very important emerging technology for future digital transformation strategies. For example, automated monitoring and reporting can analyze smaller outages and frequent micro-events to indicate early warning signals of major weather issues. Areas deemed high risk, such as locations with extreme heat, can leave ground powerlines prone to wildfires, so may benefit from financial modeling—software can estimate the TCO based on maintaining existing infrastructure or replacing with buried linear assets. 
Always-on essential for EUR companies 
Cloud-based solutions can also be scaled and flexed rapidly to meet changing business needs and increasingly energy organizations are using technology to realize internal greater efficiencies. According to an IDC report, organizations can see an increase in productivity by at least 18% by adopting modern infrastructure to manage assets, field service activities, and resource planning. 
Reliability and performance must be kept at the heart of energy operations to provide first-class customer experiences—asset downtime won't fare well with today's increasingly demanding consumer base. Monitor IoT and predictive asset maintenance can help EUR organizations track anomalies and potential asset faults before they become an issue. To achieve a truly customer-focussed service, organizations will need to harness the benefits of field service capabilities, from increasing workforce productivity and operational efficiencies to omnichannel contact centers and AI-powered self-service—customers will want to be in control, so let them.  
Exploit the competitive advantage that only cloud can provide  
Make no mistake, the EUR sector is complex—a digital transformation is no simple matter or overnight quick-fix. Cloud-enabled technology can support organizations with pressing market issues and help deliver on what matters the most: the Moment of Service™.   
Carol Johnston is VP Industries, Energy, Utilities and Resources, IFS. IFS develops and delivers cloud enterprise software for companies around the world who manufacture and distribute goods, build and maintain assets, and manage service-focused operations. Within its single platform, its industry specific products are innately connected to a single data model and use embedded digital innovation.  
.